HAIL TO THE REDSKINS

| | |
| --- | --- |
| | |
| Little Redskin #1 (Daniel) | Little Redskin #2 (Adam) |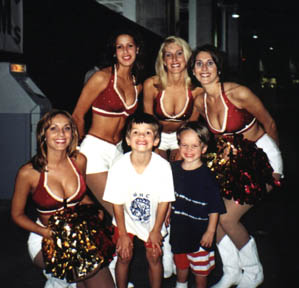 With the Redskinettes!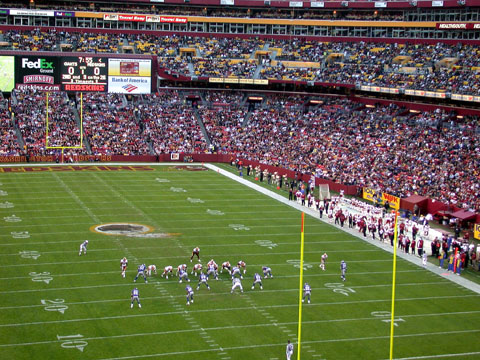 From the Redskins' opening drive against the Giants, Sunday, December 5th, 2004. As you can see, the score was still 0-0. The Giants received the opening kickoff, did nothing for three downs and punted. The Redskins took the ball and marched 95 yards down the field.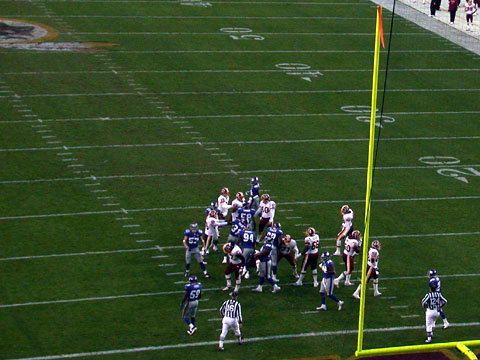 And the extra point was good!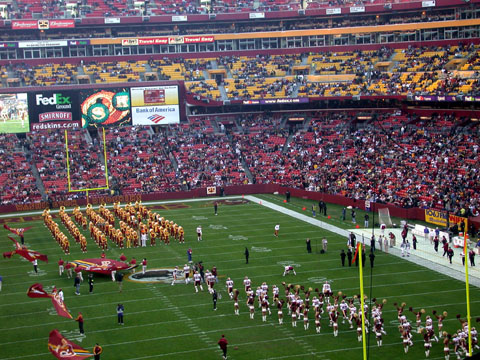 At the start of the game, the team rushed onto the field, surrounded by cheerleaders and serenaded by the band in their godawful fake Indian feather headdresses.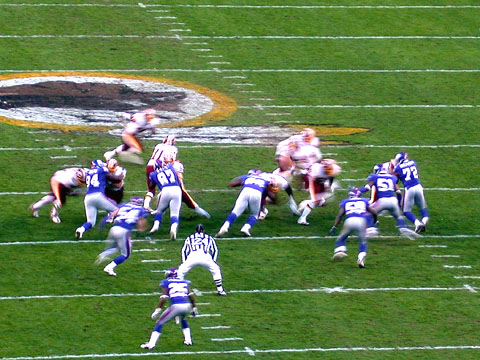 Ramsey handing off the ball as the line blocks for him. The defense was superb, and the receivers actually caught and held on to the ball.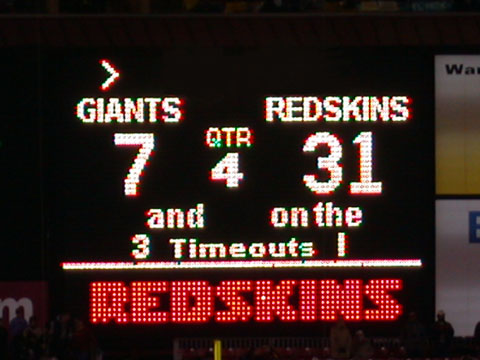 The FedEx Field scoreboard at the end of the game.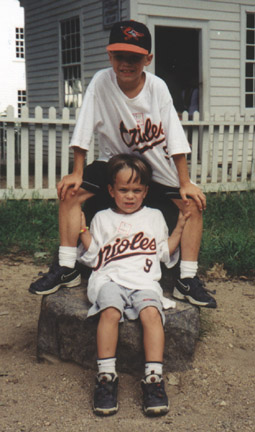 We love baseball too. Go Orioles!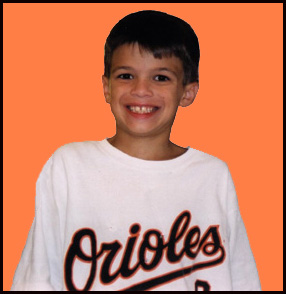 Daniel in Baseball Colors