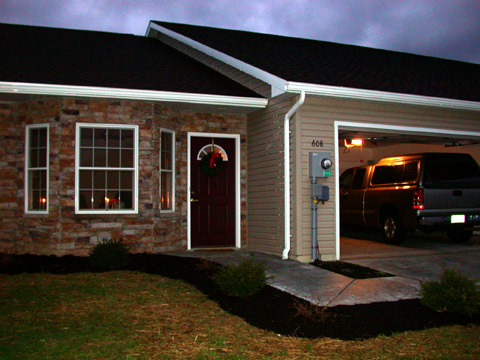 Front of house and garage.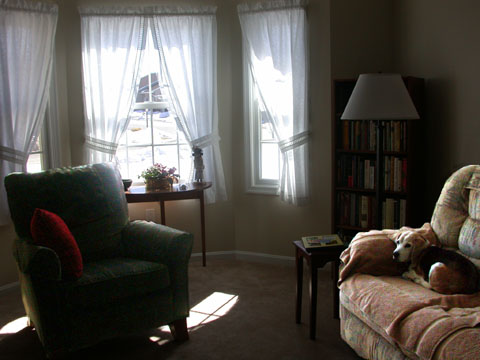 Living room furniture and dog.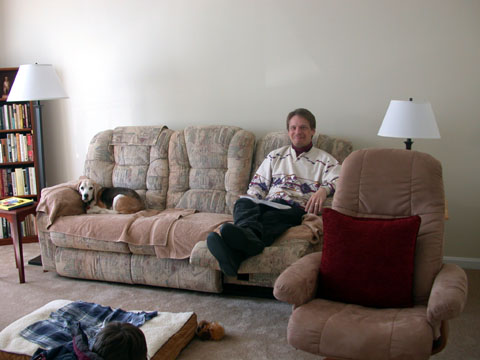 Paul, Ginger and the sofa.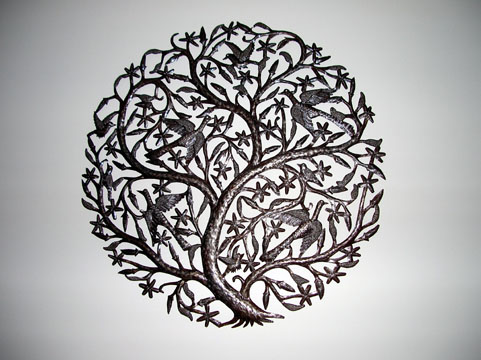 The wall hanging over the sofa from Ten Thousand Villages, a 2005 addition.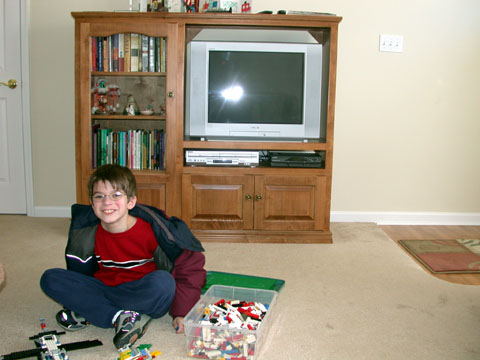 Daniel and the entertainment center.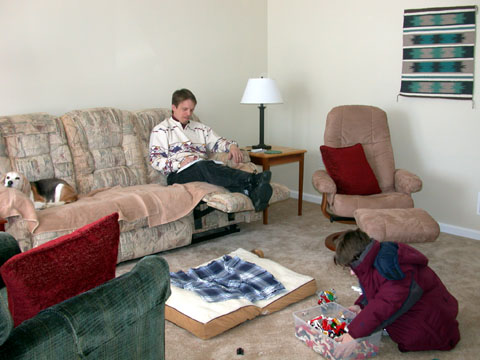 Another view of the living room.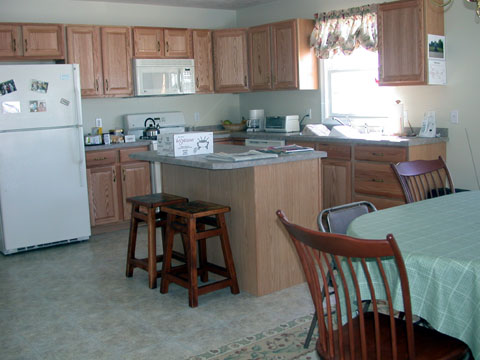 The kitchen.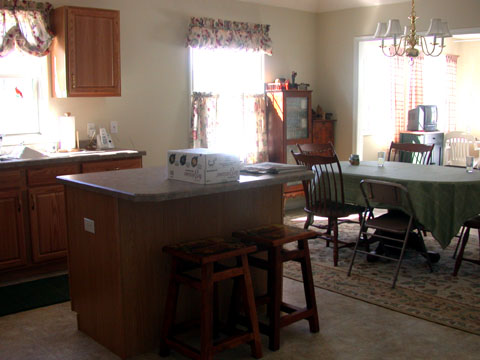 The kitchen looking toward the sunroom.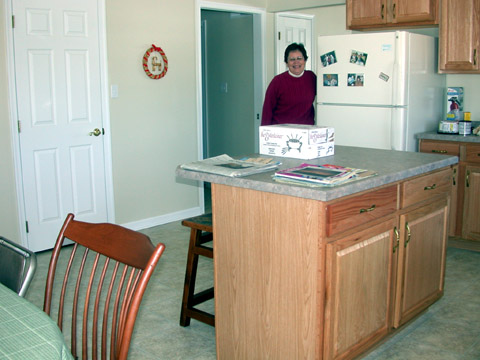 Cinda and her refrigerator!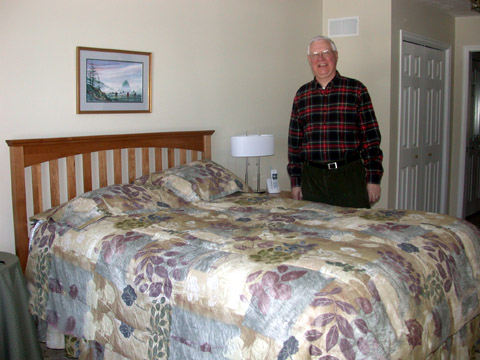 Clair in the master bedroom.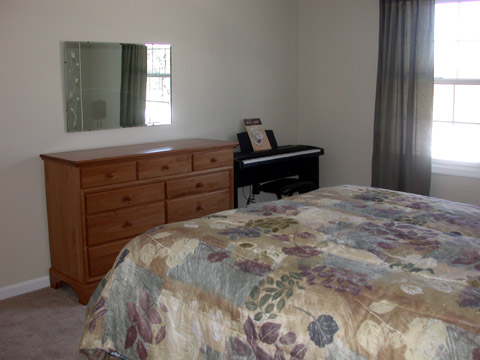 Bedroom, keyboard and dresser.
| | |
| --- | --- |
| | |
| Master bathroom. | Clair's hat collection in the study. |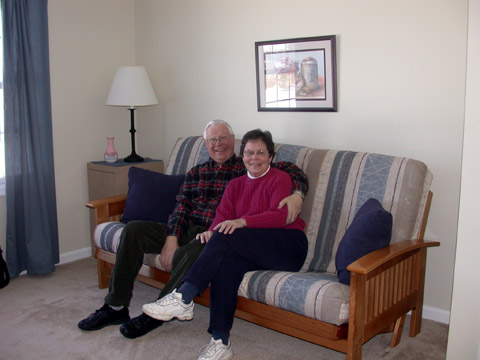 Clair and Cinda on the futon.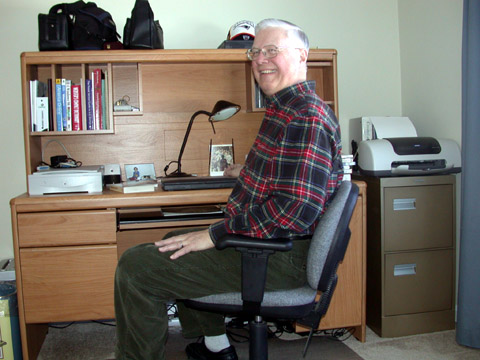 Clair at his desk.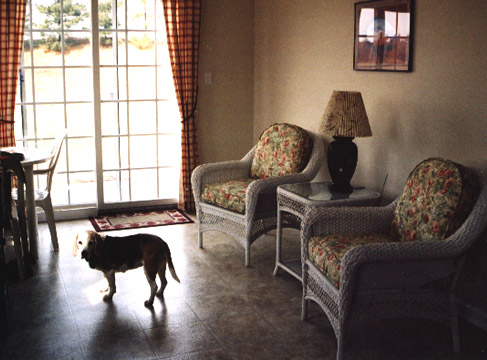 Ginger in the sunroom.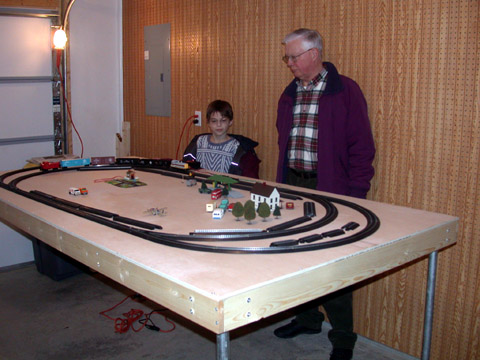 Clair, Daniel and the trains.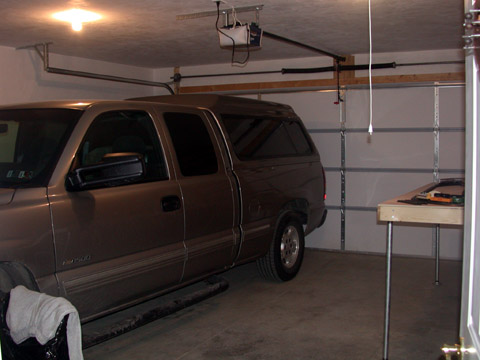 The truck.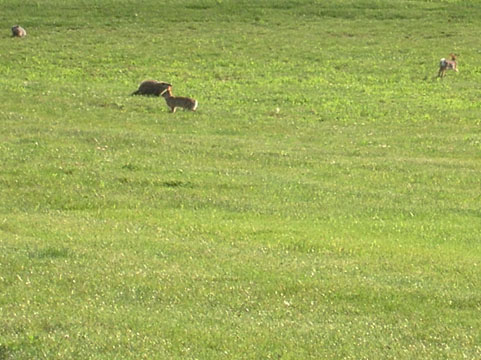 Some of the backyard resident groundhogs and bunnies.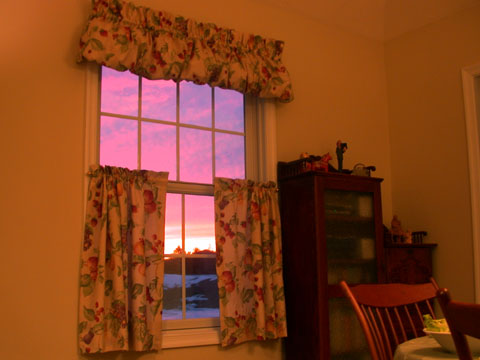 The sunset through the kitchen window.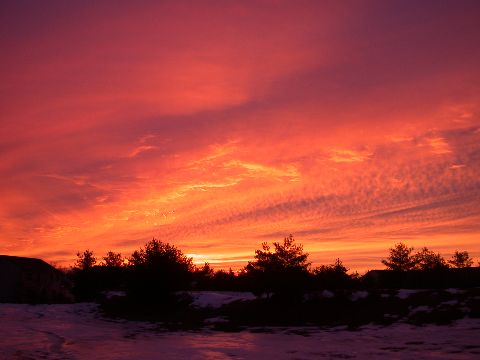 The sunset on Clair's birthday.