LONDON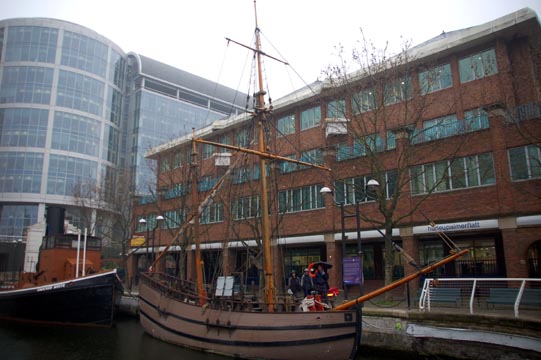 Paul, Danile and Adam at the replica Discovery at the Docklands Museum. We have seen a replica of her fellow traveler the Godspeed in Alexandria and Baltimore.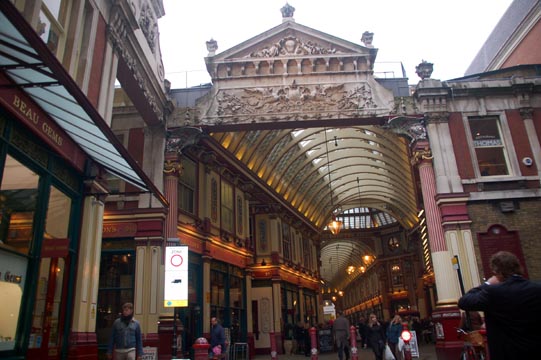 Looking into Leadenhall Market from the back entrance.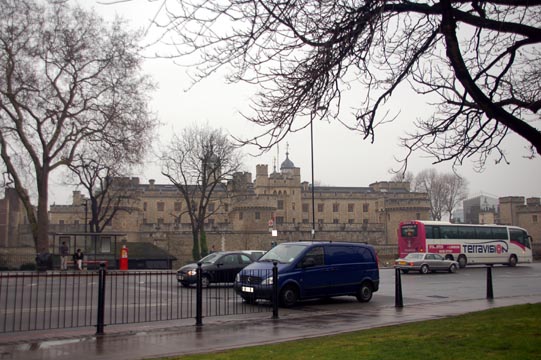 Here are photos of several things we saw on earlier trips, like the Tower of London from the land side...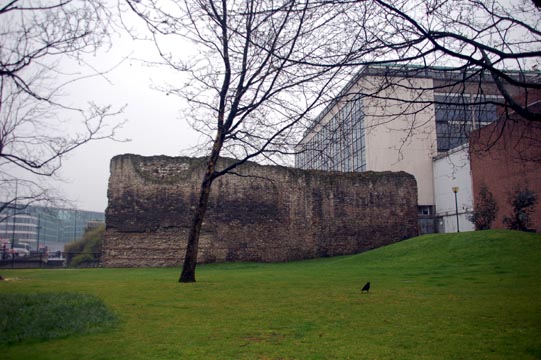 ...and across the street, a piece of the old Roman wall.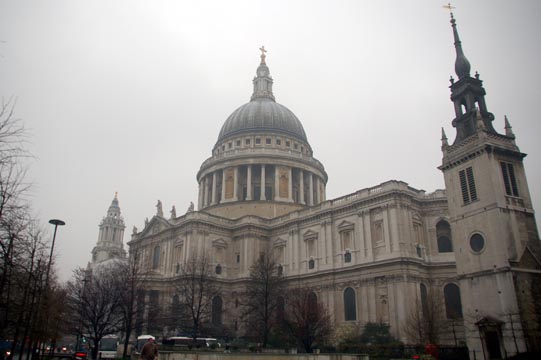 Saint Paul's Cathedral.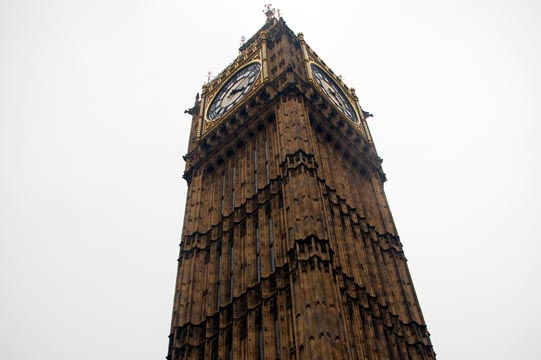 Big Ben.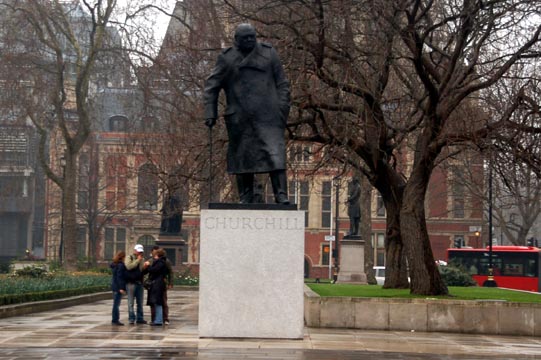 Across from the Houses of Parliament, the statue of Winston Churchill in the park near the anti-war protestors.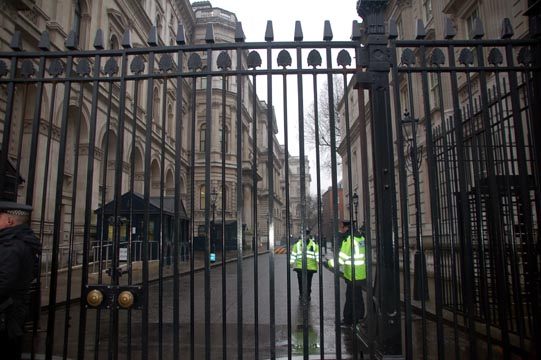 No. 10 Downing Street.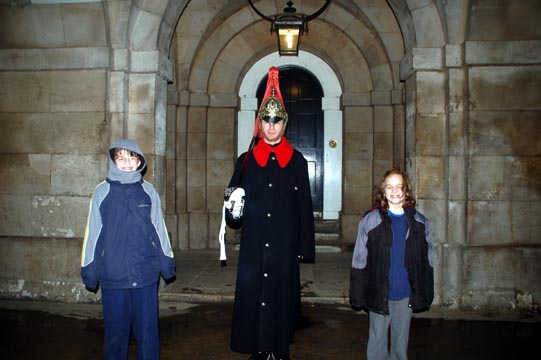 Daniel and Adam with a ceremonial guard at the Horse Guards.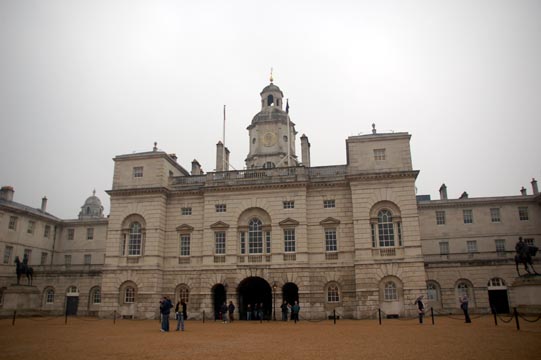 The back of the Horse Guards from St. James's Park.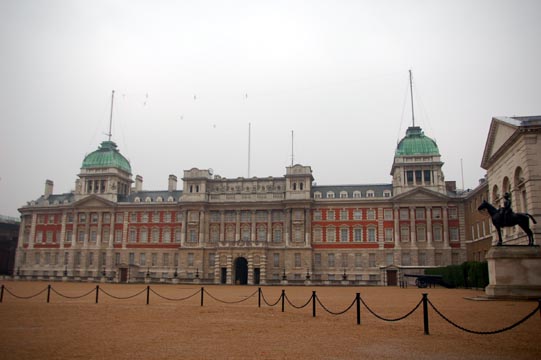 The Old Admiralty Offices from the Horse Guards.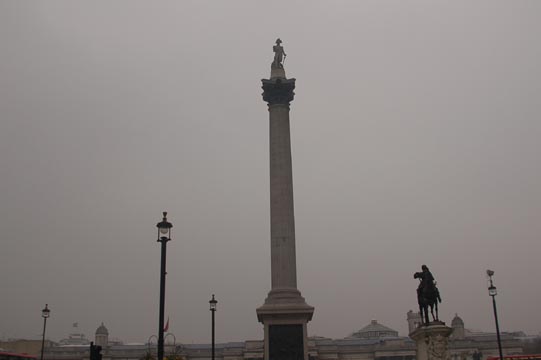 Nelson's column.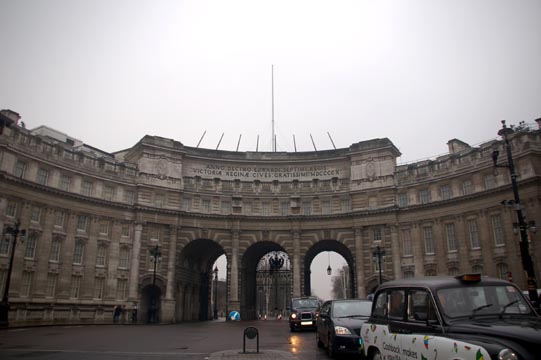 The Admiralty Arch.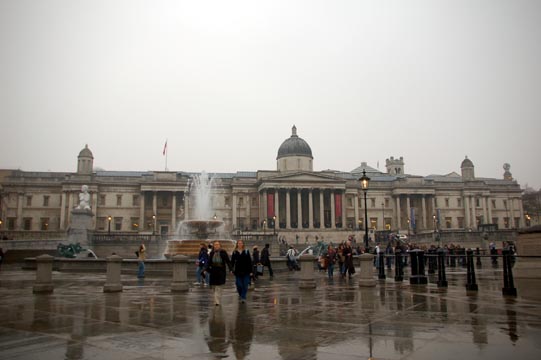 The front of the National Gallery. From this angle it's hard to tell that behind the fountain, there are dozens of pigeons.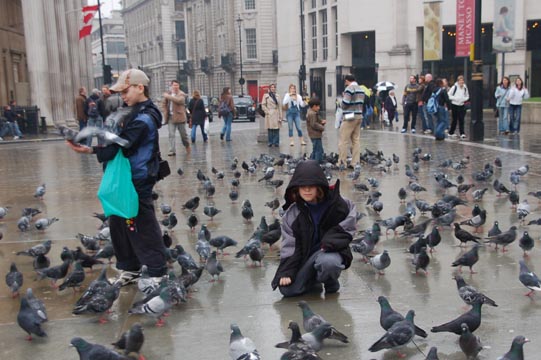 Adam in his element, feeding the pigeons in front of the National Gallery.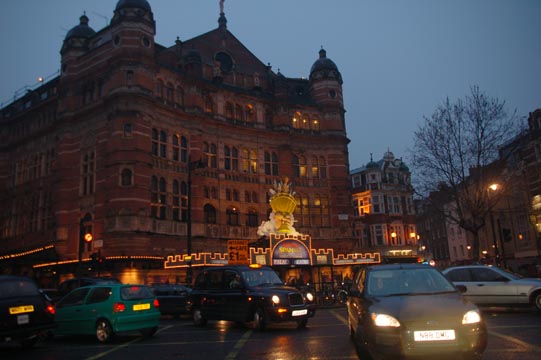 Spamalot at the Palace Theatre.