Our Trip To England, March-April 2005

PORTSMOUTH AND SOUTHSEA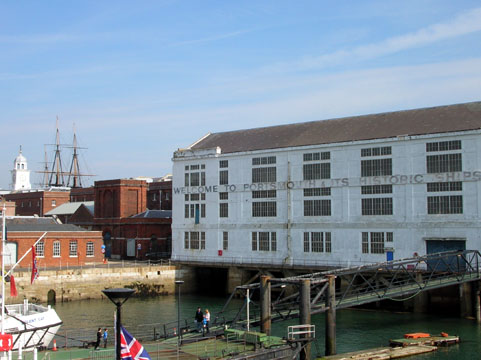 Here, at the dockyard, a welcome with Victory's masts in the background.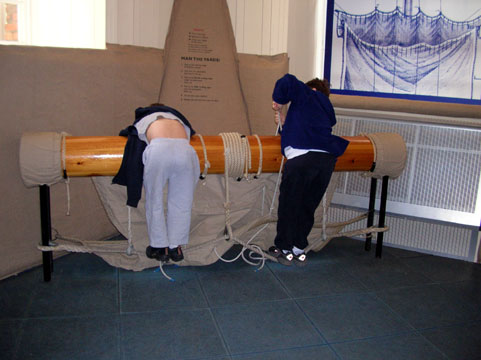 The boys man the yards at the Royal Naval Museum.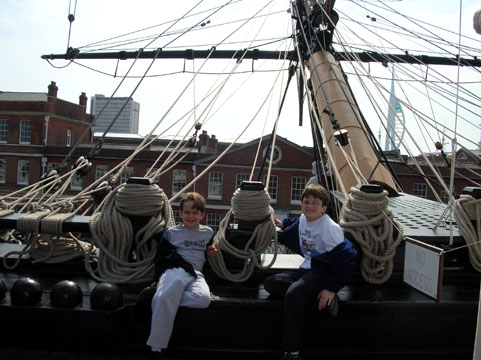 Sitting by the bowsprit.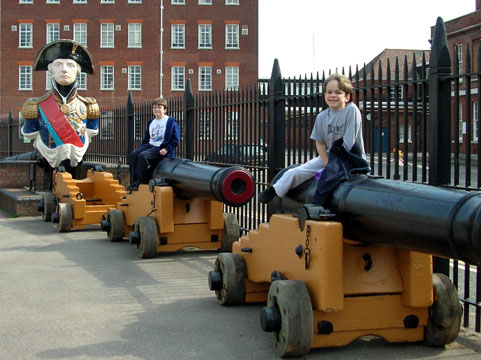 Adam, Daniel and Horatio mounted on cannons.

The statue of Nelson in the park in front of our hotel...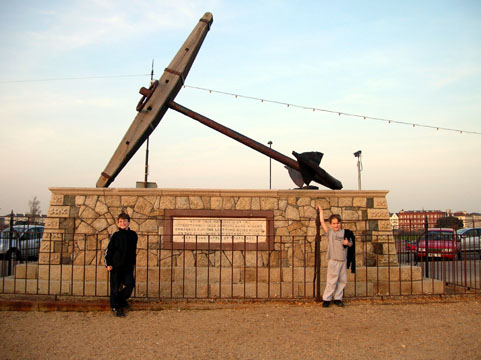 ...and the Trafalgar monument at the beach where Nelson embarked, the last place he set foot on land.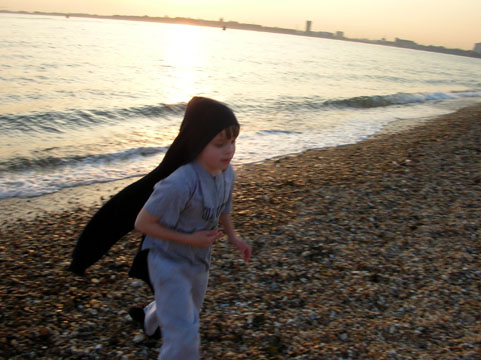 Our kids, though, were more interested in looking for shells...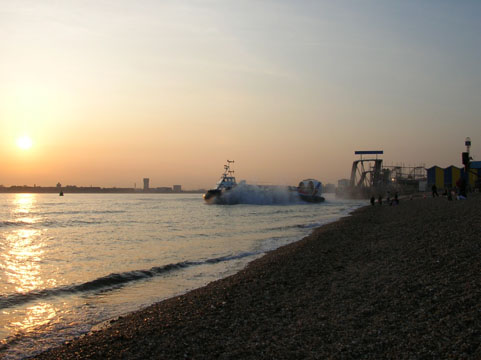 ...seeing the ferries come and go, and watching the roller coaster at the Clarence Pier amusement park.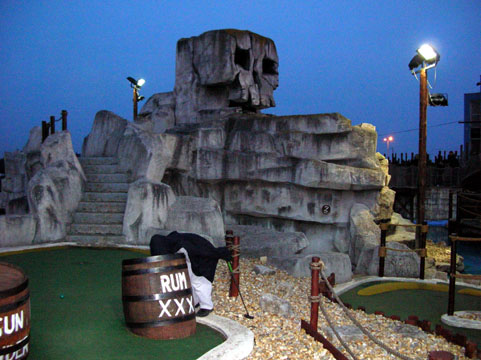 Of course we were required to play pirate miniature golf.